| Information 1 | Information 2 |
| --- | --- |
| Upload Date | 12/4/2013 |
| Number of views | 179 views |
| Video rank | primary video |
This video was the third video uploaded to youtube. In this video, everyone was celebrating christmas 2013. The plot involves a light blue yoshi plush toy celebrating christmas and a christmas tree behind the yoshi plush. The video is about the christmas of 2013, coming in 21 days, (Wednesday, December 25, 2013). As soon as this was uploaded, more videos were planned for release. This video has 179 views as of 2020. As of 2019 due to the COPPA Compliance with YouTube, this video is still normal, but comments are still disabled nonetheless due to YouTube disabling them on videos for minors back in 2018.
The story of christmas of 2013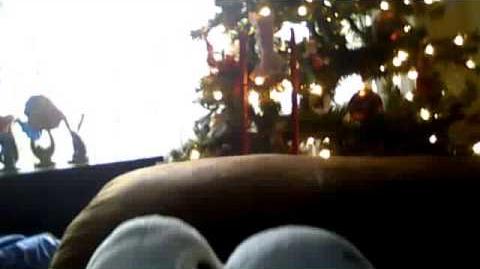 2013 had a christmas day on a wednesday, since the last year 2002 had it. 2013 was 11 years from 2002. This was the only video uploaded that was a christmas special in audition to the community. Ever since the video was uploaded, the video will be planned for deletion by the year 3013, the 4th millenium, 1,000 years from 2013. A red wooden ladder can also be seen on the christmas tree as well. 2019 is the first year where Christmas will be celebrated on Wednesday since the year this was posted.
Community content is available under
CC-BY-SA
unless otherwise noted.